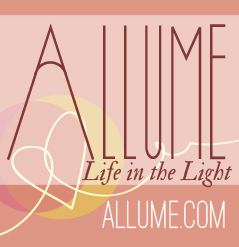 I have followed this conference for the past 2 years thanks to social media and now I'm a bit dazed that I am actually going this year! I was extremely thankful to win a ticket through an Allume Twitter Party and I look forward to meeting many new friends and spending time face to face with my Ladder Blogger Friends. But until then, here are 10 things you – especially my roomies – should know about me!
Pennsylvania – state of this conference – is the home of my heart. I lived just an hour north of this conference location for 4 years until God moved my husband north to NY to accept a full-time position as Associate Pastor. So I'll be loving the fact that I am in PA for a few days!
The Saturday of the conference is actually "Turkey Day" for my husband's family. No, this doesn't mean an early Thanksgiving, but rather that all the guys will be out hunting on the opening day of PA turkey season. This also means that my husband and 3 munchkins will only be an hour north of me – I might get a little "homesick"…just give me a hug!
I have met all 3 of my roomies in person…but first met all of them online! (Kristina, Kalyn, & Jessica)
I agree with Julie Anne and I prefer NOT to be the closest person to the door…makes me sleep with one eye open.
I like to take my showers at night so I don't have to blow dry my hair. In the morning, as long as I have a plug for my curling iron and 30 minutes, I can be good to go!
I am a huge fan of coffee…but if I drink too much I'll be up all night and running to the bathroom frequently. Please don't let me drink too much! Oh! And on that note I just have to hug the neck of Jessica for her Avodah wonder!
If you see something laying around that is Mocha Rouge by Very Bradley or Black Parisian Pop by Thirty One…it's probably mine!
Believe it or not, I am really shy. I'm stepping out of my comfort zone by going to this conference! If you can't find me, I may just be hiding out in the room…or even the closet!
I am wickedly excited that for 3 whole days I don't have to cook. If I get really excited at meal times…just smile & nod!
And lastly, I love to tweet! If you see me pounding away on my phone you will know I'm not being rude but probably just tweeting about how great it is to hang out with my amazing roomies!
See you there, Ladies!